Ready to empower yourself?
The Business Intelligence Courses are grouped under one of the following topic sections: Report Structure, Report Data, or Report Layout. To help you decide which course to take, read the section descriptions on the right side of the page. When you are ready to go, click on one of the three section headers on the crane, browse through the training courses, and start learning!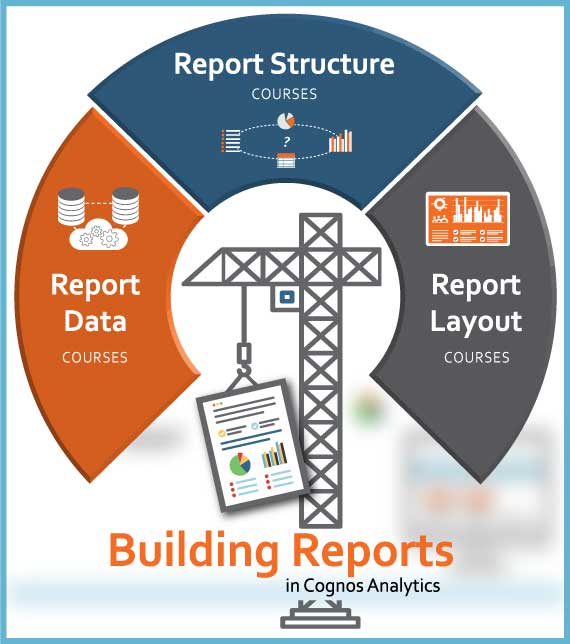 Learn the basics of Business Intelligence with courses on the application layout, navigating the home page and folder structure, accessing content, and using the structural elements of a report to design the most effective layout.
Learn more advanced functions of Business Intelligence to effectively run existing reports, create new reports, and customize your reporting preferences.
Learn to customize your Business Intelligence reports with a variety of tools and advanced reporting features that will help you present business data in the most effective manner.