Workforce Continuity
The Workforce Continuity feature allows employers to check in with employees to see if they have been impacted by a crisis. An administrator sets up a Workforce Continuity event in PlanSource. Employees receive an email or a mobile push notification with a link to the form. The form can be accessed from the link in the notification, from a web browser, or from a banner in the mobile app. Employees fill out the form and indicate if they have been impacted by the crisis.
Administrators have the option of sending out a form for different situation types which include Pandemic, Natural Disaster, Civil Unrest, or Outage. At this time the form questions and answers cannot be edited, but questions can be removed from the Pandemic and Natural Disaster situation types.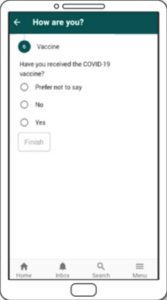 Please review the Workforce Continuity Administrator Guide for and overview of form questions and how to manage the new feature. Also provided is the Workforce Continuity FAQ for questions and answers you may have when using this feature. We do recommend notifying your employees prior to implementing any form requests. For your convince we have assembled some templates that can used to advise your employees of what to expect outlined in the Workforce Continuity Email Template document.
Please reach out to the HCM Service team to turn on the feature and with any questions you may have.